Víctor 'vxc' Ortega, full-time geek that loves to move around the stack.
D'uh?
Hi there visitors, welcome to my website!
I made the site to put a face to several years of underground coding...
...You can think of it as a portfolio or as a site where you can see what I do for a living...
And it's also what I love to do!
...I hope you to enjoy this brief but intense walk through my work.
Let's go!
About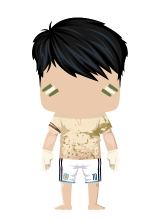 Bio
First of all, I am a Linux, clean-coding, open-source and designing enthusiast. Hence, a completely weird geek.
Being good at all those things seems, and is, a bit difficult. To achieve so you need a lot of unique skills to be good at just one of those, skills that people would tell that are no use or even detrimental for another of those fields. Well, I've been trying to achieve this for some years now, moving in a non-stop way around the stack: from setting-up servers, nginx, coding bash, implementing git branching models or changing a php framework architecture to clean and responsive web layouts, js frameworks or ajax-based sites.
So, as you can see, I love to work on everything website-related and, thanks to that and to my infinite thirst of knowledge (lol), I've become a quite decent and complete Full-Stack developer, currently working @ as Senior Software Engineer.
Skills
Yes, I know this stuff is boring, but, as I expect to use this as half-portfolio I need to somehow write it down somewhere. You always can to skip directly to the projects section.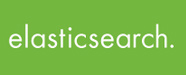 Back-end development
Lately, my back-end developer career is been focused on working all around the stack with different technologies and services: changing the application dependencies, refactoring some core functionalities and developing new ones (geolocation, internationalization, uri, cron tasks ..) of a home-made PHP MVC Framework, Developing an Online-Presence WebSocket Java server, developing that server's client-side code, working around with BigData and ElasticSearch, and tons of stuff more.
Coding clean object-oriented modules, perform several tests on them and write clear and precise documentation is one of my favourite things to do in my daily working routine.
A CVS is mandatory for me as developer, even for the projects where I'm all alone, no code happens without a Git repository (mercurial or svn in the past). If we talk about small/medium/big developer teams, a good branching model implementation co-working with your integration system is a life saver move as well.
As goal for the further months on this front, I'd like to master HBase, Hadoop and ElasticSearch as alternative non-relational storage technologies.




Front-end development
Front-end development is been there in every company I've been. In fact, in one of them we started using Ajax even before anyone knew about the technology and even before jquery existed, coding our own xmlrpc/jsonrpc to make requests to our hancrafted python backend server side (I'm getting a bit nostalgic here :_).
With the new responsive sites, I've got back the love for the layout design, which was a bit left in a corner during the CSS2 life span. Finally, the flatten solid-colored and clean layouts I've always voted for are back, and I can't be happier.
As js coder, I love encapsulated/clean js (=/= jquery) functionalities and libraries. Can't wait for the moment to write something useful for someone else and push it to my GitHub account.



DevOps & Operations
Other of my occupations is to set-up, maintain and upgrade server environments (front web servers, jenkins servers, sql servers, repositories.. ) in which task I try to prevent the C10K or any possible scalability issue that the system could suffer in the future. I use to setup Nginx as web-server on my front machines to max the "static-content serving" performance, but an apache can "happen" from time to time as well.
Bash scripting is another of my beloved hobbies, and it's been quite useful those years, in the transition of hand-made deployment systems to the continous integration ones.
I can't imagine now a high-transit site without an error monitorization platform. Hotfixes gonna happen no matter how much you've tested your code, so, it's a lot better if you are able to see the errors you're getting in a real-time way just after you served your content.
"My most-basic requirement is to implement light-weight modern scalable websites, embedded in continuous integrations systems, beautifully coded and backed-up with error monitorization technologies, ofc!"
Projects
Here you can find the tip of the iceberg of what I love to do. When not working at the office, I like to help young Start-ups with their IT systems and their internet image or just code some geek stuff on my own.
Contact
Heya! Do not hesitate, contact me for anything you need.
I'm a friendly person after all ;D